The experience of a great brand with the soundness of the AkzoNobel group
AkzoNobel in the world
A Dutch multinational company based in Amsterdam, AkzoNobel is a world leader in the field of paints and chemicals.
Listed on the Amsterdam Stock Exchange, AkzoNobel is among the top 500 Global Fortune companies.
In over 200 years of history, AkzoNobel has built a solid industrial group, through a series of acquisitions which led to an expansion of the range of products and an increase in the reference market share, bringing the group to a position of global leadership.
AkzoNobel in Italy
Decorative Paints Unit: over 50 years of history in the paint industry
AkzoNobel is present in Italy since 1958 and operates in the market of products and coating systems for the building industry through the division Decorative Paints (Deco).
With an average annual production of about 15 million liters, split between the Italian and other European countries where the Group operates, AkzoNobel Deco is among the largest producers of the paint industry in Italy and offers a wide range of products for interiors, exteriors, decoration and protection focused on the professional market, including lines of paints, varnishes, glazes and pre-treatment for the surfaces.
Contacts
www.sikkens.it
www.sikkensdecor.it
www.sikkenscolore.it
www.paretisenzamacchie.it
servizio.clienti@akzonobel.com
n° verde 800 826 169
AkzoNobel Coatings S.p.A
Via Giovanni Pascoli, 11
28040 Dormelletto (NO)
tel 0322 401 611
fax 0322 401 607
AkzoNobel is a world leader in the field of paints and chemicals. A truly global company which brings color to walls and creates everyday essentials to make people's lives more liveable and inspiring
ALPHA REZISTO MAT
Washable & Tough matt water-based paint for interior walls. Extremely stain repellent, easy to clean with no damages to the finish
Color collection: Sikkens 5051 Color Concept
RUBBOL BL MAGURA
High-quality waterborne opaque mat laquer, excellent resistance, fast drying, for wood and non-ferrous metals in exterior and interior use.
Color collection: Sikkens 5051 Color Concept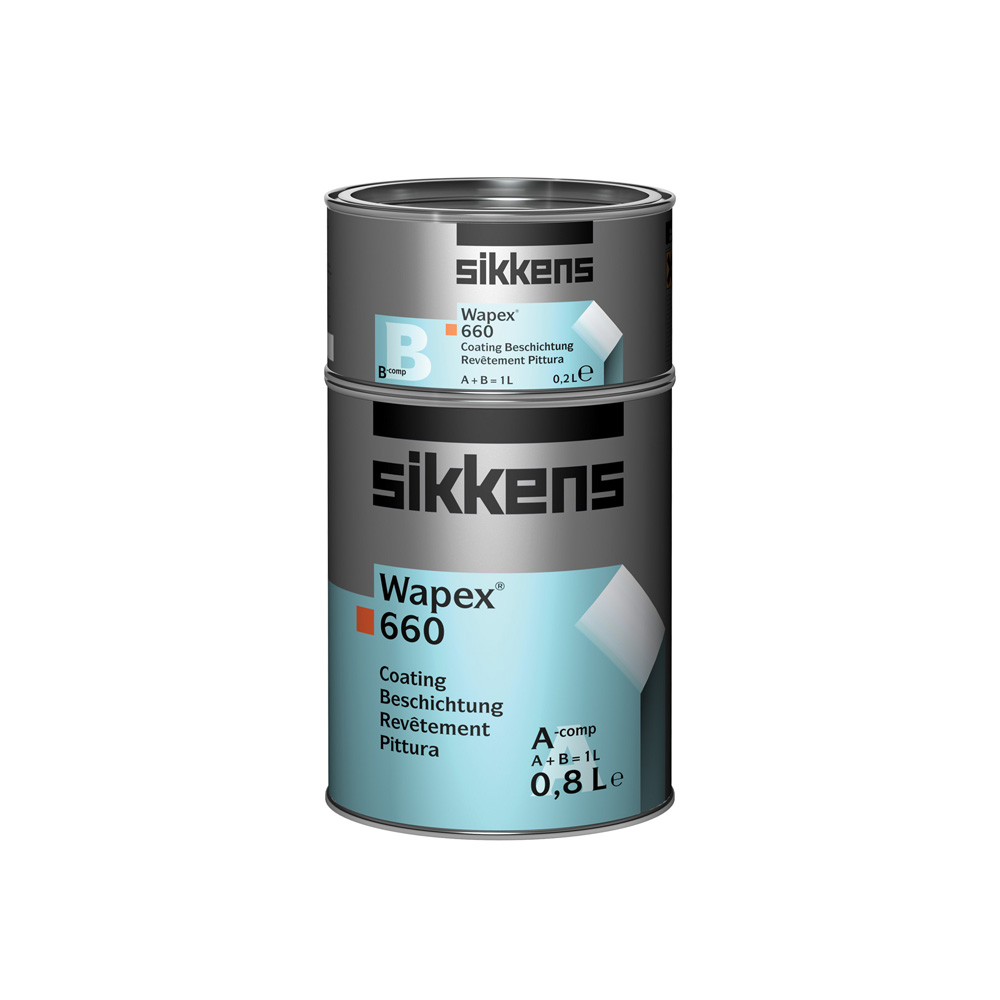 WAPEX 660
Waterborne, two pack epoxy resin based floor and wall coating.
Color collection: Sikkens 5051 Color Concept